The Female Computer Nerd
A specially enhanced picture of the nerd herself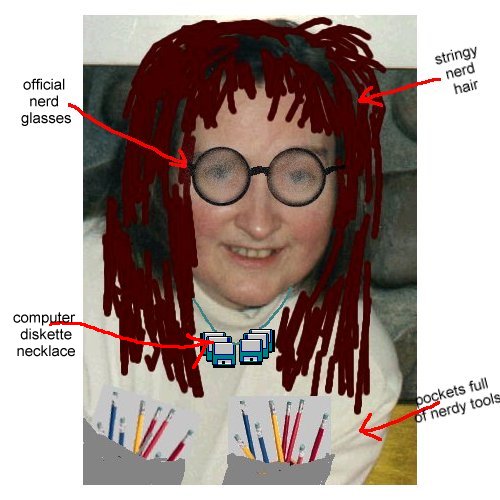 Here's my resume giving more specific information on my professional experience, and a bio sheet containing more information about me.
Any Comments or Suggestions? E-Mail me at rita@femalecomputernerd.com

Rita Wondrak, the Female Computer Nerd
585 Main Street
Metuchen, New Jersey 08840
(732) 548-5775

Page created and maintained by Rita Wondrak. Last Updated on 3 November 2006
Copyright (c) 2006 by FemaleComputerNerd. All Rights Reserved.